Kim Kardashian, who is known for her appearance in the popular show Keeping Up with the Kardashians, has shared stunning pictures from a recent photoshoot. The celebrity looks gorgeous in the pictures and has described herself as 'lucky' in the caption. Her glamorous photographs certainly set the temperature soaring.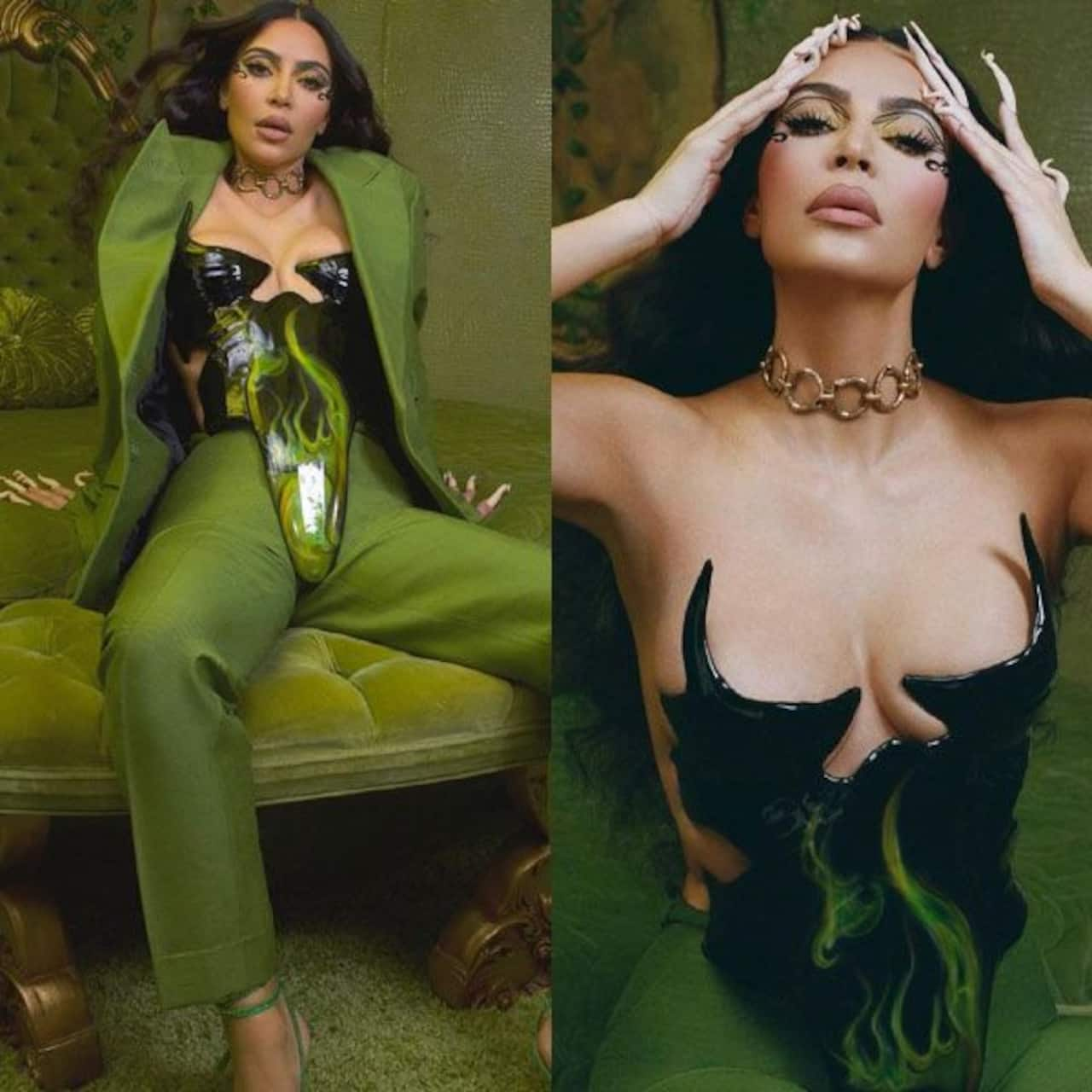 Get ready to feel the heat! Reality TV personality Kim Kardashian from Keeping Up with the Kardashians just posted some fresh photos from a recent photoshoot that will leave you breathless. She looks stunning as always!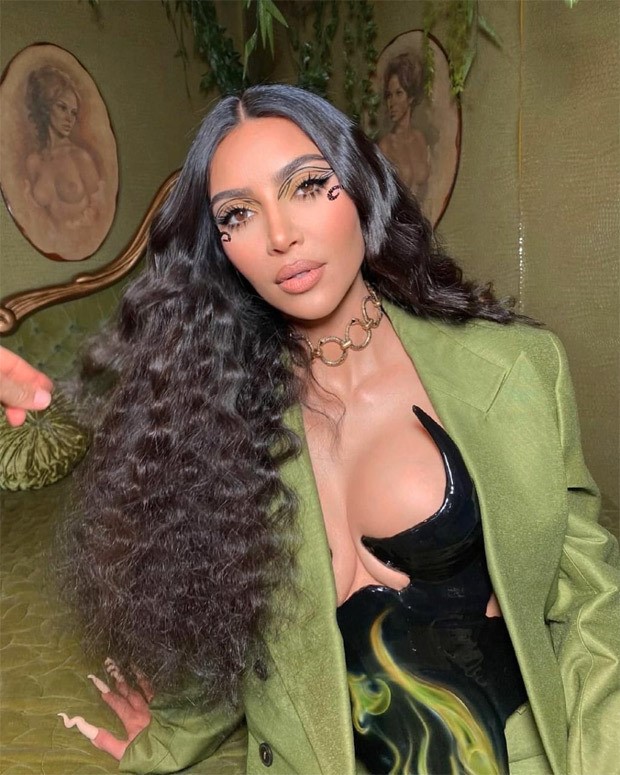 The glamorous diva made heads turn with her ultra-hot and sexy pictures, captioning them as "lucky". Her stunning photos raised the temperature and added to her already high level of hotness.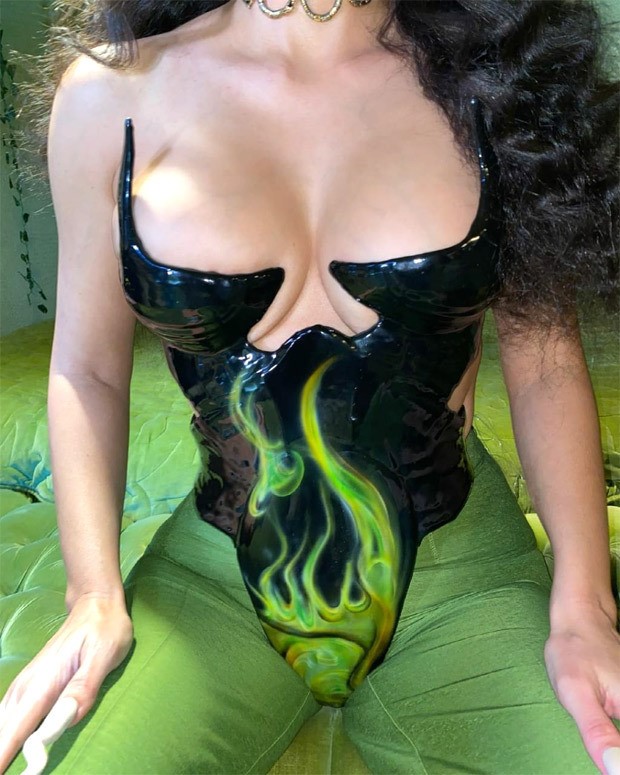 In her recent photo, the reality TV personality, who is in her forties, was seen wearing a black corset bodysuit with flames of green at the crotch. She confidently showcased her ample cleavage and exuded sexiness in the image.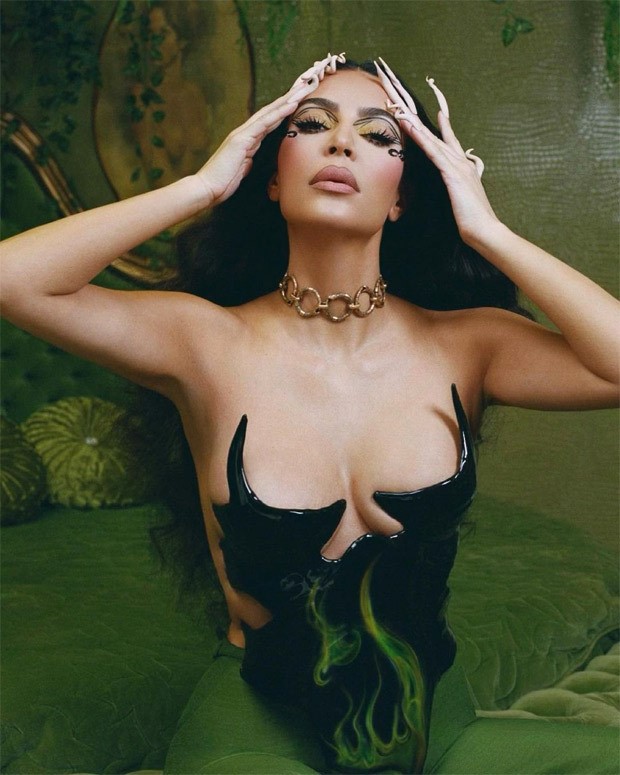 Kim looked absolutely stunning with her sixties-inspired makeup and long wavy hair extensions that reached her waist. She was on fire!