The Kardashian/Jenner family is always changing their looks and shocking fans when they post new pictures on social media. Kim Kardashian recently showed off a gorgeous new look, saying farewell to her signature black locks.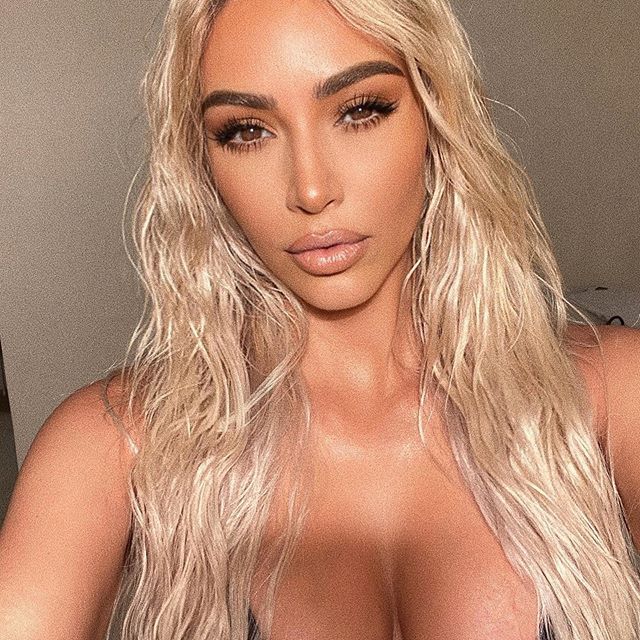 The mogul posted a photo showing off her new do in a post with simple makeup.
Kim Had A Sexy Photoshoot With Her New Hair
For starters, not everyone could pull off wearing a pair of white cowboy chaps. But somehow, Kim flaunts this daring look saying she is "all dressed up with nowhere to go." She posted some behind the scenes content from this impromptu photoshoot on her Instagram story. A woman is seen in the videos taking pictures of Kim. This does not seem like it is social distancing, but Kim certainly does whatever she can to promote her personal brand. It looks like the pictures taken in this white ensemble were actually in her driveway. But hey, everyone knows that when you change your hair you need to take as many photos as possible.
As you could imagine, the comments on this post were full of heart-eyes emojis and declarations of love for the star. Have you dyed your hair or given yourself a haircut during quarantine? Going blonde has certainly become a popular quarantine trend that people love to post on social medaor document the process on TikTok. Knowing Kim's history with her dark hair, this is more than likely just a wig. Also, the fact that hair salons are not open and stylists must maintain social distancing, we doubt that Kim dyed her hair on her own.
As if the driveway photoshoot wasn't enough to get our hearts racing, she also posed in a barely-there outfit in her home gym. She posted the photo with the caption "Quarantine Workout." In the second photo, she shows off a close-up of her curves. Does anyone else suddenly have the urge to stop eating all of their quarantine snacks?