The famous singer, Dua Lipa, and Puma brand have teamed up again for an exciting new project. This time, they are collaborating on a lookbook called "Forever Classic." Lipa has personally selected and styled a variety of sports products from Puma's extensive collection, which spans over 75 years. The aim of this project is to showcase the timeless and enduring qualities that make Puma a classic brand.
Collaborating with singer Dua Lipa and stylist Lorenzo Posocco, the photo shoot showcases four distinct styles. The chosen products were carefully selected from the fashion house's vast archive. PUMA Suede sneakers and PUMA 180 athletic shoes were among the iconic pieces featured in the shoot, which exuded a 90s-inspired skateboarding aesthetic. Dua Lipa's fashion sense shone through as she expertly paired classic pieces with her unique style.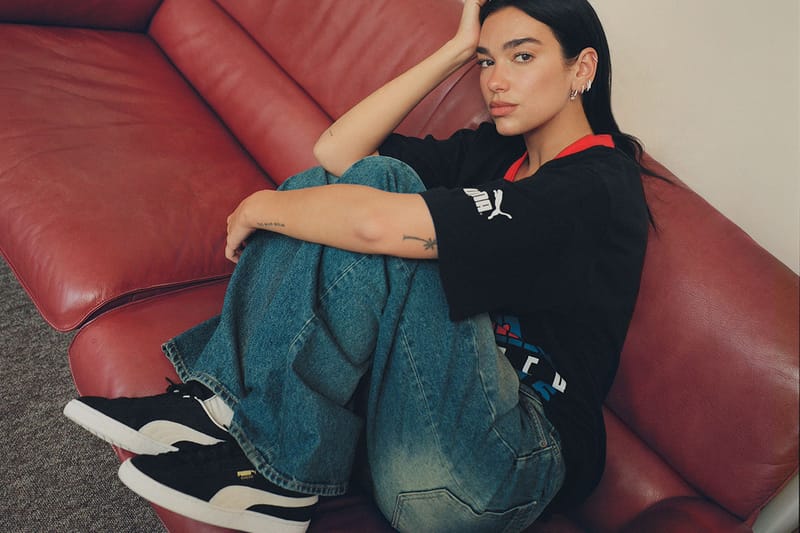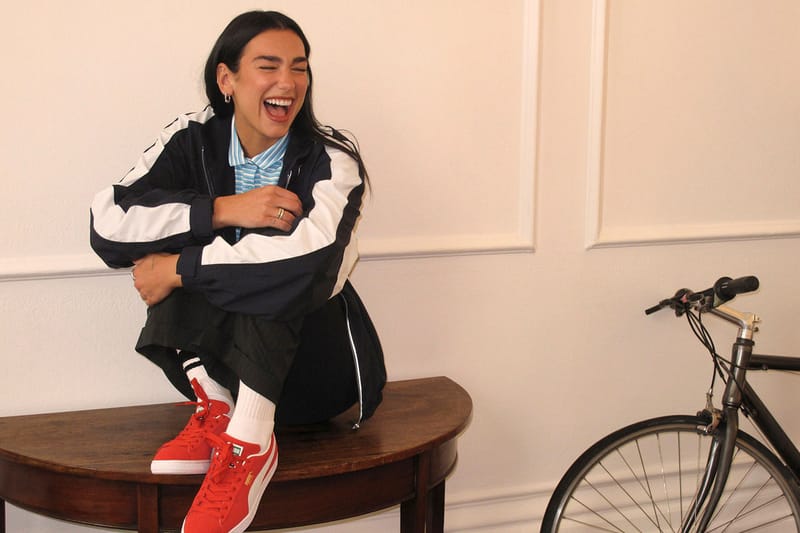 The photo shoot has a fun and sporty vibe, with a focus on classic athletic wear and trendy chunky sneakers. The colors used in the shoot are inspired by the iconic red, blue, and white varsity jacket, giving the collection a timeless feel. Fans of leather jackets, windbreakers, and logo tees will be pleased to see them featured, including the famous "Pure Sports" logo from Puma's 1999 line, leaving a unique and memorable impression on the shoot.