Kim Kardashian has always been a fashion icon, even before her rise to stardom. Her unique sense of style includes everything from form-fitting corsets to Yeezy-inspired looks and cycling shorts. She sets the trends and is known for her bold and daring fashion choices.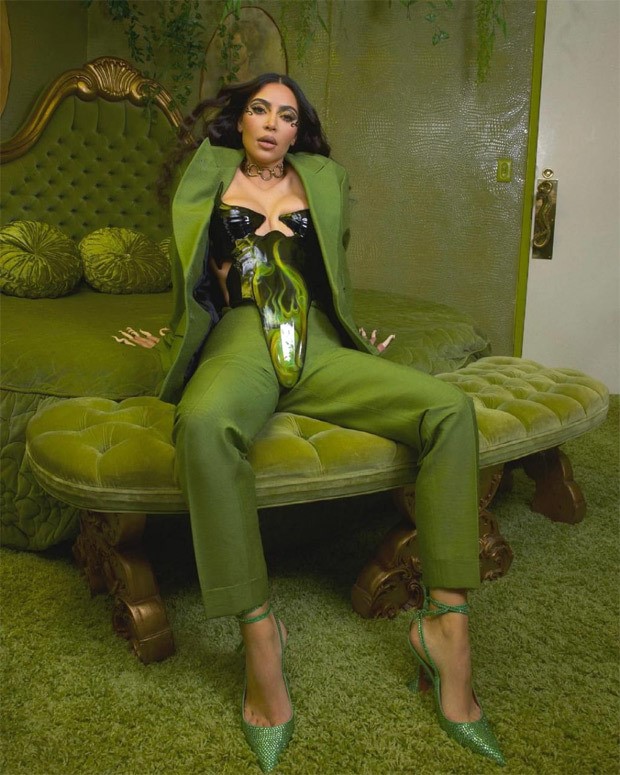 Kim shared a series of pictures on her Instagram account flaunting her stunning attire which featured a black and green snake-patterned corset designed by Sita Bellan. The outfit was perfectly complemented by her green straight-fit trousers.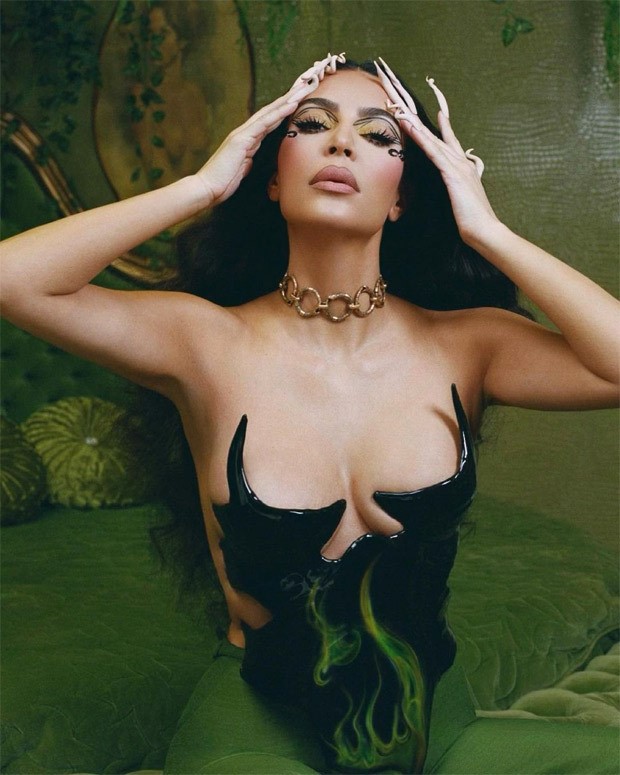 Her long, wavy hair looked amazing and eye-catching, while her intricate facial makeup stole the show. The green-tinted eyeshadow with black patterns around her eyes, coupled with a nude lip, gave her a stunning appearance. A gold ring choker from Lilth by Sita Bellan adorned her neck, and her nails were perfectly curved, lengthy, and manicured to complement her witchy snake-like appearance. To put the finishing touches on the overall look, she wore an oversized olive-green blazer, giving her an effortless yet chic vibe.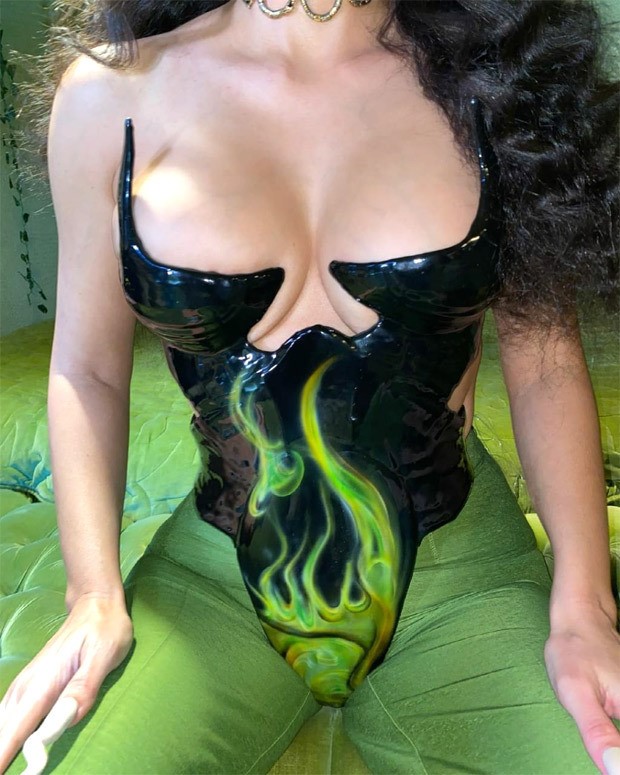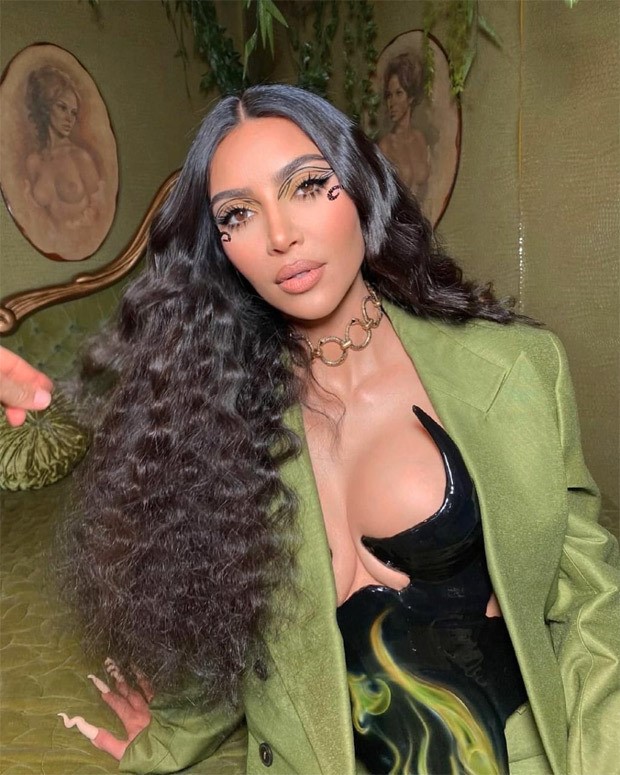 Kim Kardashian recently opened up about her feelings of regret for dedicating so much of her life to filming Keeping Up with the Kardashians. The popular reality show ended after 14 intense and dramatic seasons. Throughout the show, Kim discussed various personal issues such as failing her law exam and going through a divorce with her husband, Kanye West. She expressed that her marriage with Kanye was a lonely one and she desires a partner who is more present and available in her life.